Kobe Zazen Dojo(2023)

TOPICS
Movies
Blogs and Facebook
Basic Information
Member Introduction
Members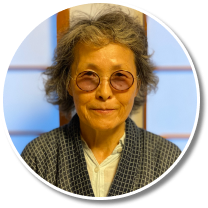 Ri Jisen(Kobe Ningen Zen President)
Kobe Zen has now five members. Three of us are past 75, I am in my 60s, and one member is in his 30s. Anyone can sit anywhere, anytime. I would like to make this group something beyond what words can express. Come sit with us and have a deeper look into yourself. We look forward to seeing you!
Ikemura Steve Shogo
Former U.S. Army and a Japanese American. Developed IMA, an app that "helps you live in the present moment". Currently, he started his own company with this app. He practices Zen everyday as well as do research and development in using technology for people to find true happiness and the meaning of life.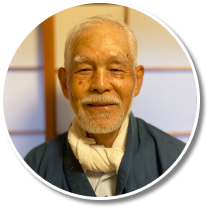 Kuwabara Hosen
Former marine surveyor for 30 years. It's been about 15 years since he joined Kobe Zen and the reason he joined was simply because he just wanted to know more about Buddhism. That's it. Now that he has retired, it encourages him everyday to be able to experience the rigorous Zen training.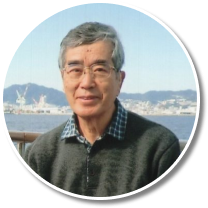 Saito Jiryu
He has been practicing Zen for 5 years and he states, "I am not anywhere close to the enlightenment stage of the Buddha, but that is how deep this journey is and there are so many things you can gain in the process of trying to reach to that level."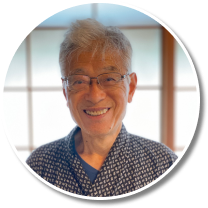 Kido Kaizen
Started Zen at the age of 40 when he was working for a synthetic fiber company. Now that he is 80, he realized that it was wrong to think that the longer one does Zazen, the better. It's as simple as just sit firmly and always live with earnest. That's it. The dojo where we have our retreat is near Nagata High School where he graduated and he felt a little bit of a destiny between him and Zen.
Responsible Roshi
Zorokuan Hirouchi Jomyo Roshi
Name:Zorokuan Jomyo
Date of Birth: 2/9/1943
Education:Masters in Plant Physiology at Kobe University
Experience:High school science teacher、high school president
Zen experience:Started at 19, became Roshi at 63. After being the Roshi in charge for Yokohama and Gakunan Ningenzen, he is currently the Roshi in charge for Hiroshima and Kobe Ningenzen
Hobbies:Shakuhachi, Igo, Eiken Grade Pre-1
Events
Zen Training Camp "Sesshin"
Upcoming Sesshin 10/7~10/8
Location:Itayado Yuragi-dou
Fees:1000 yen+number of meals(400 yen per meal)

Zen training for working adults and students. Simply sit, and count your breath. Would you like to experience a traditional Zen training? Single day participation is also possible!

※We have mattresses and blankest prepared. So the only things you need to bring are your sleep over necessities and a passion to clean your heart!

Annual Sesshin Schedule

10/7~10/8 Location:Itayado Yuragi-dou



Zazen Retreat
Rokko Island Zazen Retreat 

Location:Rokko Island West Court 3 Room 403
Time15:00〜17:00
Dates:9/14 9/21 9/28 10/5 10/12 10/19 10/26 (Wed) 
Fees:300 yen 

Nagata Zazen Retreat

Location:Myorakuji 
time:13:00〜15:00
Dates:9/23 9/30 10/14 10/21 (Sat) 
Fees:500 yen

※We keep social distance and perform Zazen while wearing a mask. Cushions are also available here. All you need is a comfortable pair of clothing and a strong passion to look into yourself!
Access Map
Itayado Yuragi-dou
Address: 〒 654-0013 7-Chome-5-19,Ootemachi,Suma-ku,Kobe,Hyogo
Myorakuji
Address: 〒 653-0822
Hyogo, Kobe, Nagata Ward, Ikedateramachi, 23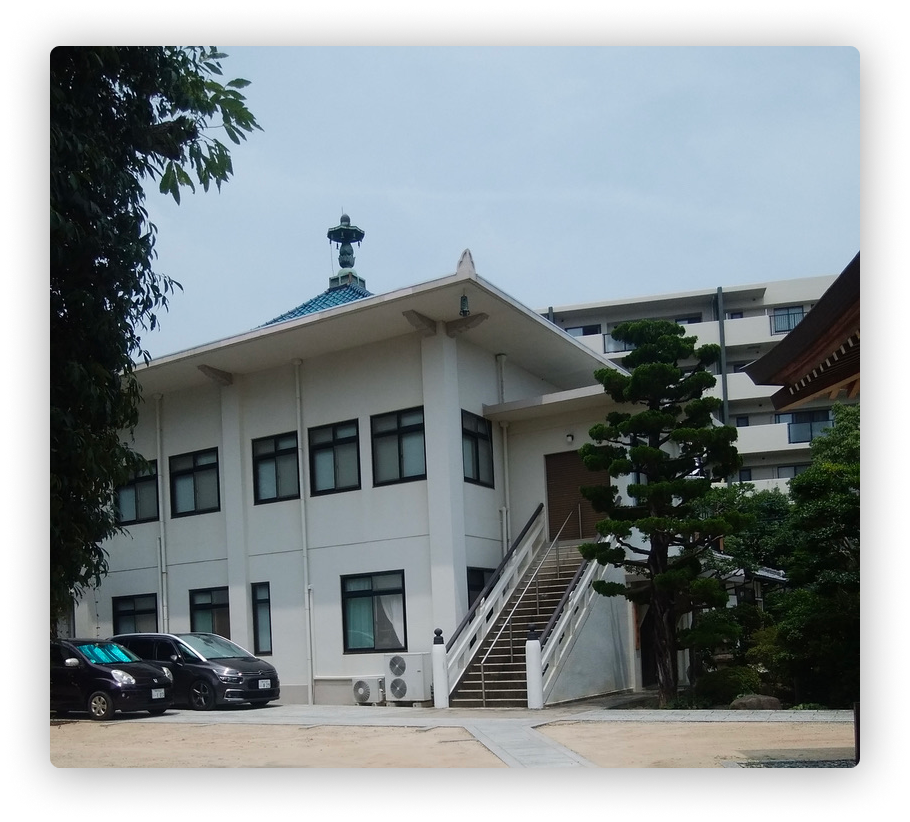 Rokko Island
West Court 3 Room 1403
Address: 〒 658-0032
5-chōme-11 Kōyōchōnaka, Higashinada Ward, Kobe, Hyogo